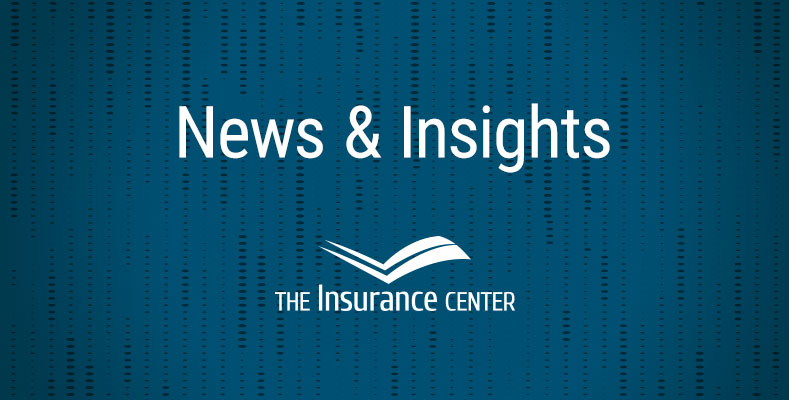 The Insurance Center Hosts Seminar for Local Businesses

WXOW News 19 La Crosse, WI – News, Weather and Sports | Click for Article
The Insurance Center hosted the Annual Employee Benefits Seminar, focusing on providing cutting-edge information to over 130 local business owners.
The seminar took place at the Collins Auditorium, School of Nursing Building and there were two seminars held—one was for large employers and the other for small employers. This is the 5th year The Insurance Center has provided this service to help businesses to stay up-to-date with legislative changes and provide resources to help them navigate the changes. This event helped address many of the questions Human Resource and Benefits Administrators are facing today and it was provided at no cost to area business owners. This is an example of how The Insurance Center continues to use value-added services to enhance the communities in which we serve.
"Really appreciate that The Insurance Center puts on this great seminar. Very helpful and valuable, to have this great expert overview. Thank you!"

"So appreciative of this oppurtunity to learn valuable information and the services you provide for us!"

"Always informative and timely information"

"Very informative and thought provoking"
Speakers for the day included Timothy Stewart, Kate Elliott and Tom Thibodeau.
Timothy L. Stewart, an Employee Benefits & ESOP Attorney at DeWitt Ross & Stevens Law Firm navigates the employee benefits arena while helping his clients achieve their goals. He has extensive experience in employee benefits and employment matters. Timothy reviewed topics such as the 2016 Cadillac Tax, Reporting Requirements, and Regulatory Updates.
Tom Thibodeau is a Master of Arts in Servant Leadership at Viterbo University. Tom spoke on the time-tested concept of Servant Leadership and how we can adapt this into our professional careers. Servant Leadership is a philosophy and a set of leadership practices that embrace the needs of others. Tending to others first not only helps us build a better organization, but also helps us enrich our customer's experience.
Kate Elliott represented the Wellness Council of Wisconsin and provided a presentation on worksite wellness which highlighted strategies, best practices and resources for creating a results-oriented program that will motivate and engage employees. As the local affiliate of the national organization WELCOA, the Wellness Council of Wisconsin is the only nonprofit in the state dedicated exclusively to helping employers develop successful wellness initiatives.
Questions regarding this seminar?
Please contact your agent or e-mail customercare@ticinsurance.com.