Current openings
We're always looking for passionate people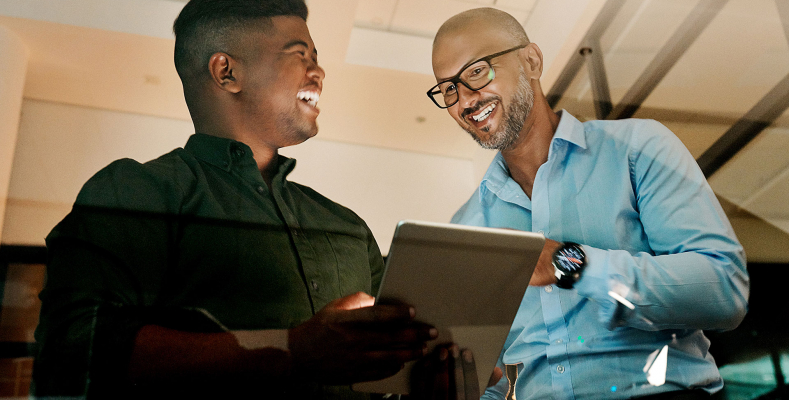 A career with The Insurance Center is a rewarding and fulfilling opportunity. See current openings listed below.
All locations
Corporate Benefits Specialist (Business Development/Sales Position) – All locations

The Insurance Center is seeking qualified applicants for a full-time Corporate Benefits Specialist. We are looking for individuals with an entrepreneurial spirit who are determined to build relationships and help businesses in our communities. The successful Corporate Benefits Specialist becomes a trusted consultant and advisor developing the ability to write comprehensive benefit packages and implement creative cost containment solutions, while engaging in education and communication services to help clients attract and retain the best talent. The ideal candidate would have proven sales experience, preferably in Employee Benefits, and hold or obtain a Wisconsin Life & Health license.

Candidates must be determined to write new business and possess energy, prospecting and networking skills, strong communication skills, a competitive sales aptitude and a willingness to grow personally and professionally.  We aim to be Humble, Hungry & Self Aware at The Insurance Center. We provide competitive compensation and a complete benefits package consisting of, but not limited to, group health, dental, 401(k) plan, discretionary profit sharing and generous paid time off. We offer two sales incentive trips each year and generous new business and renewal commissions structures. If you are a motivated and successful sales professional who can maintain and service existing accounts while acquiring new, we want to meet you.

For consideration, submit a letter of application, resumé, and salary requirements to Human Resource Department, T.I.C., Inc., 701 Sand Lake Road, Onalaska, WI 54650 or e-mail to jobs@ticinsurance.com. Equal opportunity employer.
Sales Representative – All locations

T.I.C., Inc., (The Insurance Center), a leading multi-state insurance agency, is seeking experienced Representatives to market insurance products. You must be a motivated and successful sales representative who will be responsible for servicing existing accounts and closing new accounts. We provide extensive marketing support, which includes sales lead systems, exclusive products, agency-sponsored incentive trips, competitive wage plus commission, benefits package, internal support staff and much more. We have offices throughout the states of Wisconsin, Minnesota and Iowa. Opportunities are available in the following divisions: Life, Accident & Health, Corporate Benefits and Property & Casualty.

Opportunities & training

Culture & leadership training
Personal & career development training
Carrier product training
In-house & field sales training
Team selling
Mentorship program
Bignition "Wedge" outside sales training
CE & designation support

Benefits

Health
Dental
Vision
Flexible spending plan
Life & accidental death
Disability
401k match
Discretionary profit sharing
Generous paid time off
Paid holidays
Tuition reimbursement
Life/work balance

Compensation & incentives

Competitive compensation
Unlimited income potential
New & renewal commission structures
Treadmill/validation
Performance-based bonus structure
Sales incentives trips in summer & winter

Submit a resumé to T.I.C., Inc., Attn: Human Resource Department, 701 Sand Lake Road, Onalaska, WI 54650-2442. Resumés may also be submitted to jobs@ticinsurance.com. For additional information, contact the Human Resource Department at 800-362-8046 ext 30174. Equal opportunity employer.
Eau Claire
Account Support Representative – Eau Claire location

The Insurance Center is a successful and well-established independent insurance agency seeking a dependable and hardworking individual to join our team. As an Account Support Representative, you will provide accurate, efficient and timely support and service for assigned clients. The Insurance Center is committed to providing a diverse and challenging work environment encouraging critical thinking and problem solving.

Key responsibilities include:

Build and maintain a strong relationship with our clients and carriers by responding to issues relating to questions on policies, coverages, claims and accounting and billing
Assist with marketing new and renewal business and processing enrollment paperwork
Maintain insured's information in various systems
Participate in client annual enrollment meetings
Provide prompt and friendly account support
Multi-task, organize and perform tasks accurately

Required experience

Qualified applicants must possess strong communication skills, enjoy working in a fast-paced environment and demonstrate excellent computer skills, specifically using Microsoft Word, Excel and Outlook. Human Resources, Employee Benefits experience and/or a Life, Accident and Health Insurance License a plus. The Insurance Center offers competitive compensation and excellent benefits package including 401(k) plan, medical, dental, vision, life insurance and more. Consistent with our healthy work/life balance, we offer paid holidays and a generous paid time off policy. As an Equal Opportunity Employer, T.I.C., Inc. will recruit and select applicants for employment solely on the basis of their qualifications. Our Practices and Procedures, including those relating to wages, benefits, transfers, promotions, terminations and self-development opportunities, will be administered without regard to race, color, religion, sex, sexual orientation and gender identity, age, national origin, disability, or protected veteran status and all other classes protected by the federal and state government.
Onalaska
New Business/Billing Sales Support Specialist – Onalaska location

The Insurance Center is currently accepting applications for the position of Sales Support Specialist in our New Business/Billing Department. This is a full-time opening in our Onalaska, Wisconsin location.

Primary responsibilities include processing insurance applications quickly and accurately, data entry, handling customer service calls and assisting agents. The successful candidate will also handle mail distribution and office supply inventory for our twelve locations. Applicants must be able to handle multiple duties, work within established deadlines, possess strong communication and customer service skills and have above average computer skills (including MS Office). Prior Life & Health insurance experience and/or a Wisconsin Life & Health license is a plus, however, we are willing to train the right candidate.

We provide competitive compensation and a complete benefits package consisting of—but not limited to—group health, dental, a 401(k) plan, and paid time off. For immediate consideration, qualified applicants should submit a letter of application, resumé and salary requirements to T.I.C., Inc., Attn: Human Resource Department, 701 Sand Lake Road, Onalaska, WI 54650-2442 or to jobs@ticinsurance.com. Equal opportunity employer.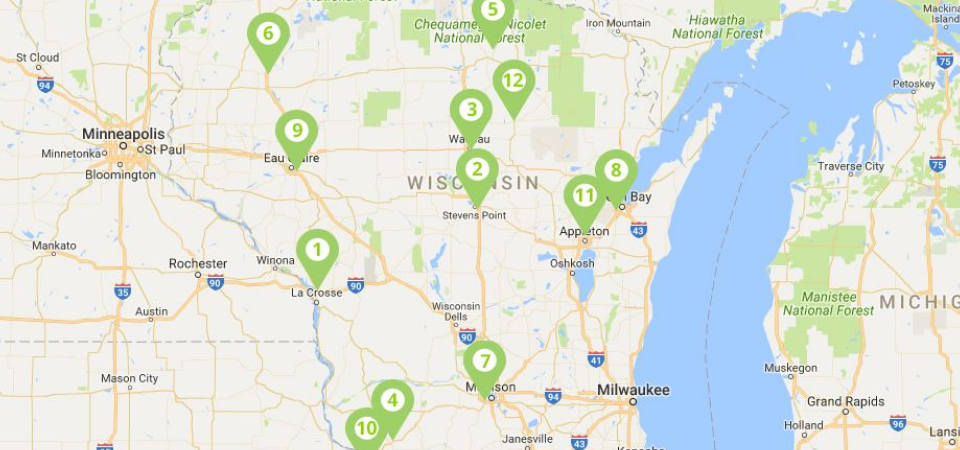 Located exactly where you need us to be. In your backyard.
By having locations throughout Wisconsin (and an office in Iowa), an Insurance Center neighborhood insurance agent is able to provide a superior level of customer service. It's convenient for you and important to us; we want to be ready to assist people in our communities when you need us.