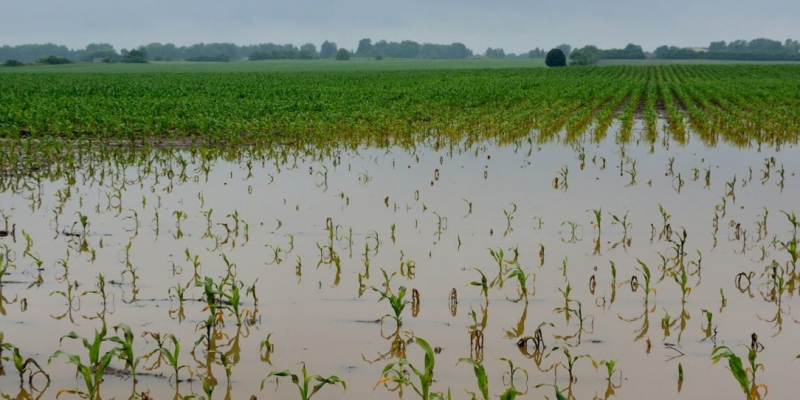 The Importance of Crop Insurance for Your Team
Why Do I Need Crop Insurance?
A rainless summer is ideal for those who want fun in the sun, but for farmers, a prolonged dry spell can be disastrous.
Illinois farmers David and Marvin Andris experienced this firsthand when drought conditions reduced their corn crop to a meager 20 bushels of sellable corn.
"You put all the effort and time into managing the crop, planting it, getting the crop into the ground, and then to get to the end of the year and have nothing…it's depressing. It's like digging a hole and filling it back in," said David.
Of course, drought isn't the only condition that endangers crops. Flooding, unusual weather patterns such as early or late frosts, hail and pests can also contribute to a low yield.
A single bad growing season can put farmers—especially new farmers without large cash reserves—out of business permanently. Fortunately, the Andrises had crop insurance, which helped them recover from their drought-stricken growing season.
Crop insurance protects policy holders from losses due to crop disease, weather and pests. Price decreases are generally also covered, so you'll have a safety net if the price you receive for your crop goes down between planting and harvesting.
With all the money you invest into your farm fields—rent, seeds, fertilizer, labor and production costs—crop insurance gives you peace of mind knowing an unavoidable peril won't bankrupt you.
"It's so much easier to sleep at night when we have the protection of crop insurance." said Marvin.
Insurance policies vary depending on factors such as type of crop and growing region. We will work with you to make sure your policy fits your unique needs.
To learn more about crop insurance and how The Insurance Center can help, call 1.800.362.8046 or contact us today!
Source: Zywave