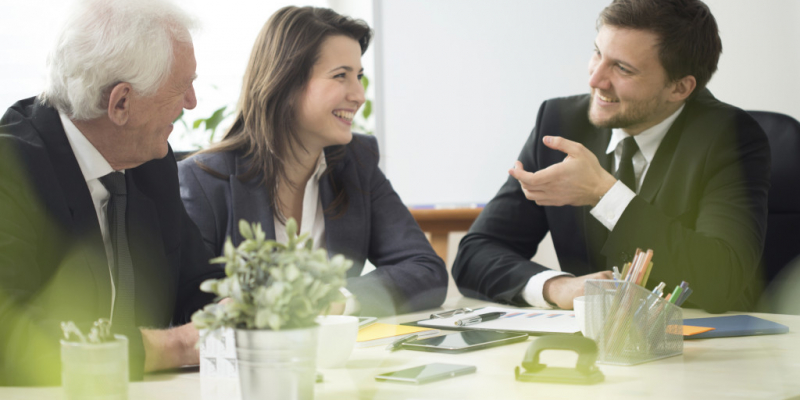 10 Ways to Promote a Positive Work Environment
In today's workplace, it is essential to promote a positive work environment for your employees so they can enjoy coming to work and take pride in what they do. The atmosphere that we work in can dictate how we act and feel on the job. Give these tips a try and watch how your employees respond!
Flexibility is Freedom
Does your employee need to adjust their schedule to accommodate for something going on at home? What about working with their schedule so they can get to their doctor's appointment or child's baseball game? Giving employees flexibility with their schedule promotes a sense of freedom and reduces stress.
Generous Paid Time Off Program
Having a generous paid time off program can help eliminate burnout with employees by giving them plenty of vacation and sick time. By promoting work life balance, employees are able to take time off to relax, get away from work, and return feeling refreshed and energized.
Employee Benefits
What kinds of benefits do you offer your employees? Offering a wide range of employee benefits and incentives can help employees feel safe knowing that they and their families have coverage. Having good benefits can also be motivation for employees to work harder and value their job if they feel that they're being fairly compensated.
Don't Micro-Manage
Don't make your employees feel like they are constantly being watched. Give them some freedom and the ability to make decisions on their own. This enhances trust and relationships between employers and employees by allowing them to know that they can make a positive impact on the success of the company.
Treat Others With Respect
Develop a set of values to enforce within your company. Be sure to implement your mission and values at meetings and with your own actions. The key to learning is repetition, so don't forget to keep the attributes you choose top-of-mind within your company. Here at The Insurance Center, we have implemented the following core values into how we work internally as well as how we treat our customers:
Integrity: Being committed to doing the right thing, all the time, with honesty and humility.

Compassion: Listening with empathy and treating others as they want to be treated.

Service: Listening and responding to the needs of others in a timely fashion.

Commitment: Delivering our promises 100% of the time.

Stewardship: Paying it forward, by successfully managing the resources entrusted to our care.

Which values do you implement into your workplace?
Fair Expectations for Everyone
Work can get busy, and it's easy to be overwhelmed or rushed. Remember to maintain reasonable and fair expectations for your staff, especially when work gets stressful. Next time you feel overwhelmed with your company or department's workload, try a new process that might improve efficiency rather than over-working your employees or developing unfair expectations.
Servant Leadership
Servant leadership is a philosophy and set of leadership practices that embrace the needs of others. Tending to others first not only helps us build a better organization, but also helps us enrich our customer's experience. Implementing this type of thought process into a workplace takes planning and dedication. Consider Servant Leadership Training for your staff if this is something your company may be interested in.
Try New Things
Think of the most successful businesses you know. They are always changing, aren't they? Don't be afraid of trying new processes or ideas – strive for improvement and you never know what you might discover on the way. Take suggestions for improvement from your staff and see how other companies currently operate. Different perspectives can be helpful in identifying ways to better your business!
Get Everyone Involved
Encourage your employees to actively participate at work to develop a sense of community within the workplace. Luncheons, employee appreciation days, wellness groups, and employee gatherings outside of work are just a few simple ways to get people together.
Listen
Nothing shows that you care quite like taking the time to listen. Listening can help you develop better relationships with others at work or even help decipher if something is troubling one of your employees. Listening shows your employees that you care about them and value their opinions. It also helps build relationships between co-workers which can significantly contribute to a positive work environment.