Cyber and Breakfast
From Vulnerability to Invincibility. Empowering Your Cyber Defense.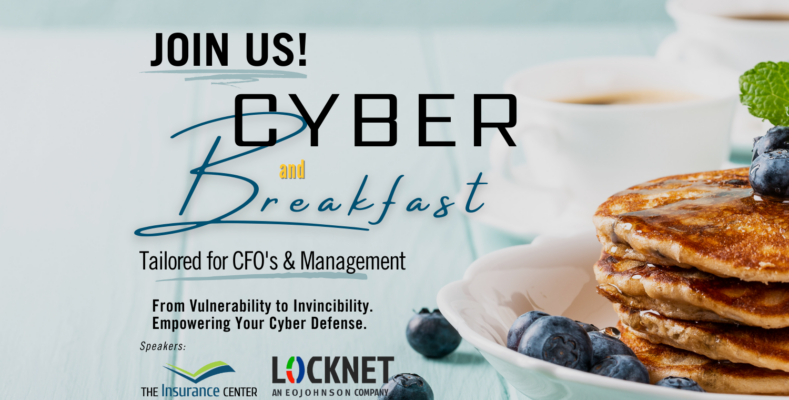 When it's happening
September 21
Breakfast: 7:30am – 8:00am
Presentation: 8am to 9:00am
---
Who's it for
Cyber n' Breakfast is specifically tailored to CFOs and influential decision makers within your company.
---
What it's about
Nearly every business today uses technology to get the job done and cyber incidents have continued to rise in both frequency and severity. Wouldn't it be nice to have control over your online data?
Join us, Experts in our Industry, and other Business Leaders in the area for an educational session to learn more about:
MFA (Multi-Factor Authentication)
Disaster Planning
KnowBe4 Training
---
Where it's located
Eau Claire: Holiday Inn | I-94 4751 Owen Ayres Ct, Eau Claire, WI 54701
---