School district comprehensive coverage
Serving school districts for more than 25 years
Simplify all your coverages and employee benefits with one experienced and trusted agency
The Insurance Center is recognized as the leader in providing superior customer service and attention to school districts in Wisconsin. Our agents have been working with school districts for MORE THAN 25 years and we currently insure more than 50 schools and districts across the state.
The Insurance Center is a full-service brokerage specializing in insurance products and resources for Wisconsin School Districts. With our strategic partnerships, we customize insurance solutions that will benefit your school district from a cost, coverage and safety standpoint.
Our experienced insurance professionals complement an array of insurance options and life planning solutions with friendly guidance and services your members can rely on.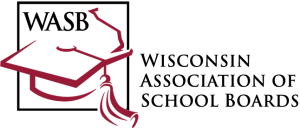 Custom policies by our experienced agents
Experience matters. We understand that each school is unique and presents its own set of challenges. That's where our experience makes the difference. We draw from more than 25 years of experience working with schools and districts to provide custom solutions that address the risks and exposures you're presented with each day.
Simplify
In addition to the coverages listed below, we are also able to provide some of the most robust employee benefits insurance, giving you the opportunity to house all your insurance needs with one agency.
Worker's compensation
Multiple carrier options
AM Best "A" or better rating
Loss control provided locally
Experience Mod forecasts
Free nurse triage services
Rx drug & PPO discounts
---
Property
Multiple carrier options
AM Best "A" or better rating
Local loss control
Infrared testing
Building appraisal discounts
Local claims handling
---
Commercial auto
Physical damage coverage
Local companies
Any size fleet
---
Cyber liability
Cyber security assessment
$1 million limits
Insured portal
20 years claim experience
STOPit (bullying application)
---
Crime
$10 million funds transfer
Bond services
AM Best "A" or better rating
---
Equipment breakdown
Infrared testing
Boiler inspections
Package or mono-line
---
Liability
General, professional, auto
Occurrence or claims-made policies
Aggregate or non-aggregate
Attorney hotline
Experienced loss control
Local school claims experts
Distracted driving classes
Defensive driving classes
Safe school testing
---
Additional coverages
Molestation
Special risk/accident
Builder's risk
Events
---
Employee benefits
---
What makes The Insurance Center different?
With over 100 employees at 12 locations, The Insurance Center offers the resources and flexibility of a large organization while providing the care and attention of a small company. For every client and every policy, we uphold our reputation as a trustworthy and dependable full-service insurance provider. Our record speaks for itself. There's a reason we've insured some of the same school districts for more than 25 years.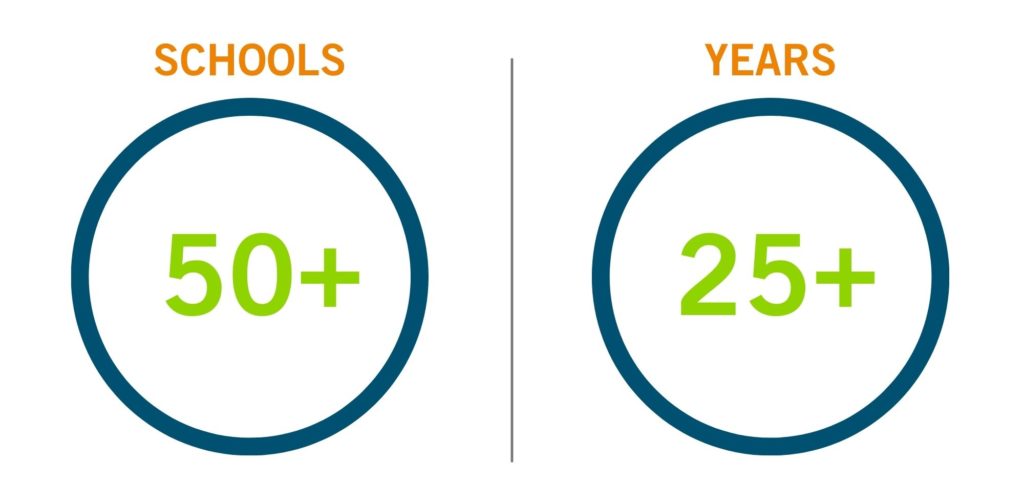 Our value-added services
We're more than an insurance agency. We are your partner and your resource! We understand that having proper insurance coverage is only part of a complex puzzle. Our experienced team stays with you after coverage is written and provides libraries of information and online learning for your staff.
Risk management
Educators legal advice
Safety training
Experience
DSPS/OSHA logs
Dedicated support
---
School district carrier partners
Our partnerships with top insurance carriers in Wisconsin give us a unique ability to customize coverage at the lowest cost. Carriers are not created equal! Our understanding of the unique specialties with each carrier allows us to ensure that you have the coverage you need. We work hard to make sure you have options!
Acuity
Accident Fund/United Heartland
AmTrust
Argent/West Bend
Chubb
CM Regent
Community Insurance Corp (CIC)
Encova
Hartford Steam Boiler
Hastings Mutual
International Continental Western (ICW)
Liberty Mutual
Selective
Travelers
Wright Specialty (WSI)
Additional carriers available
---
Ready to connect? Begin here.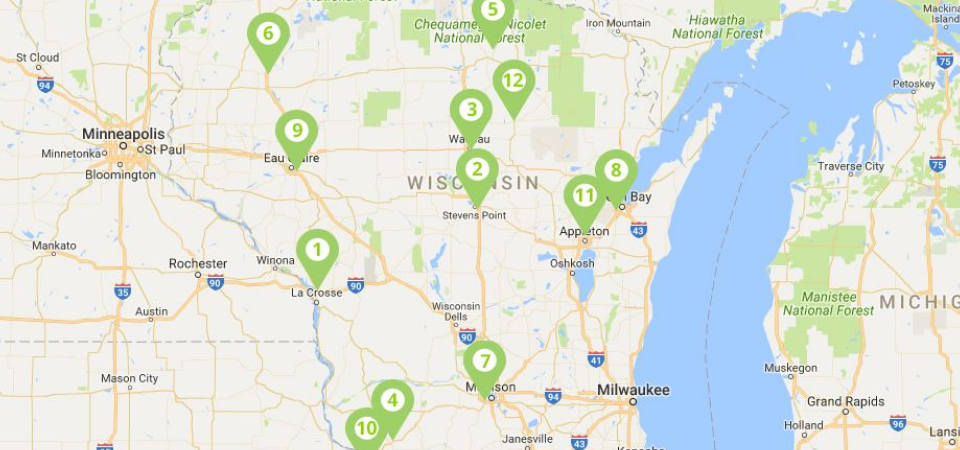 Located exactly where you need us to be. In your backyard.
By having locations throughout Wisconsin (and an office in Iowa), an Insurance Center neighborhood insurance agent is able to provide a superior level of customer service. It's convenient for you and important to us; we want to be ready to assist people in our communities when you need us.